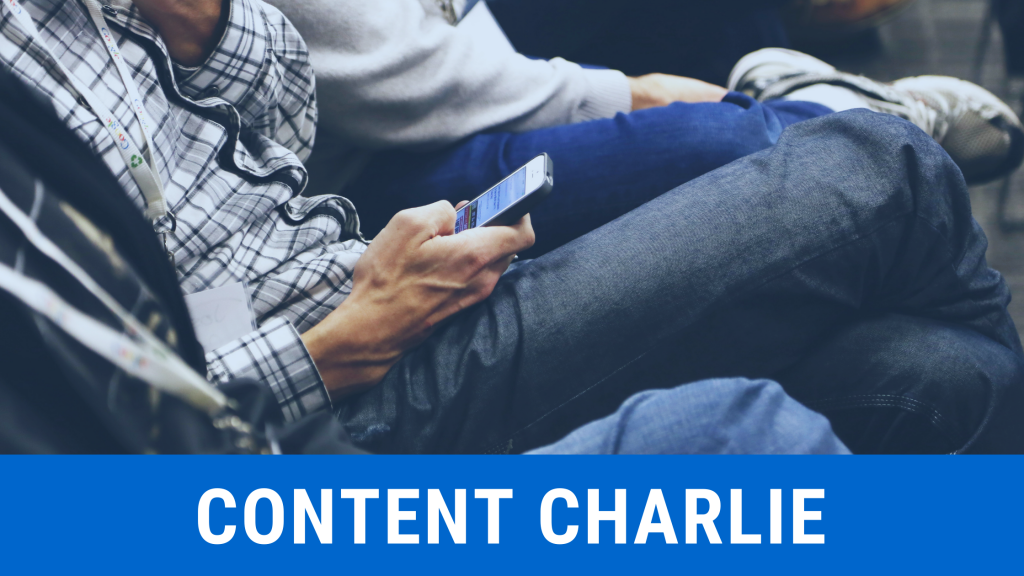 Social media can put a business right into their client's hand, allowing them to connect directly in a way that was previously impossible. However, working on creating and maintaining a social media presence can be time-consuming, and it's important to spend time on the areas that are going to see the greatest real-life returns.
The good news is that it doesn't have to be hard. By wisely investing your time and energy into the areas of the campaign that will give you the best results, you can make the most of your social media presence.
Here are some tried and tested techniques to cut down the time spent on social media, without reducing its impact.
Get Specific.
There are so many different social media platforms, and an infinite number of ways to use them. You can't do them all, and many of the strategies that are achievable won't work for your business.
Many people think that diversifying is the best way to reach a wider audience, but in actual fact it tends to spread the effort too thin – instead of a few strategies done well, they end up with many strategies that they are trying to keep up in the air at the same time, which is much less likely to be successful.
First, consider your overall marketing plan, and create some business goals. Then you can research a few ways that social media can fit into that broader picture to support your personal direction and help achieve those goals.
Choose your platform.
On the same token, targeting just a few social media platforms will be a much better use of your time than attempting to use them all. Each platform has different features and you will need a good knowledge of how they work to achieve the best rate of success.
The way each platform uses processes and algorithms to get content in front of clients, the different ways people use the platforms, and how different audiences that you can target will gravitate towards a certain platform can all be used to get your business in front of customers. 
Take the time to update.
We're talking about saving time, but spending some time on revision will always end up being the wisest course of action in the long run. It's easy to fall into a routine, or rely on what is working for other people instead of checking in on your current plan of action and making sure it still works.
If you don't make sure that your actions are supporting your strategy (or that your strategy is still working for you) then you're likely to spend a lot of time on things that don't really matter.
Get Experimental.
It's easy to fall into a rut, but spending time trying to resurrect things that have stopped working for you isn't the best use of your resources. If you have a strategy that's paying off – great! But don't forget to keep it fresh if the results start to drop off. Try some different approaches, and see if any pay off. When your current ideas dry up, you already have the next direction to head in.
That being said, don't change too many things at once or you might not end up with a clear idea of each idea's effectiveness. Try to implement one new idea at a time so you don't waste time trying to analyse which of your new techniques actually brought in the clients.
Strategic about Scheduling
With the busy schedule of a real estate agent, it can be tempting to fall into a routine of erratic posts when you finally get some free time.
Planning how you'll spend your time is a great way to save it. A social media calendar helps you to get organised, and you don't have to waste time figuring out where you're up to each time you sit down to post. It will also allow you to think ahead about special occasions like Christmas, so you can tailor your posts to the season.
Get Ahead
It's a great idea to stay a few pre-prepared ideas ahead of schedule. Life gets busy, and instead of falling out of routine you can fall back on some more generic posts. It's a good idea to plan your social media time in batches instead of getting on and off social media all day. Setting time aside for each part of your strategy can help you to make the most of your time.
Don't forget that most social media platforms have complementary apps that will allow you to schedule posts in advance, allowing you to make the most of scheduled times. HootSuite, Buffer and Tweetdeck are all good options.
Delegate
A great way to save time is to get some help. That being said, it's important to choose the right people, and to delegate the right tasks. You should stay involved so that the social media interactions have your personal stamp on them and stay in line with your strategy, but you can choose what that looks like. Whether you want every post run by you or just to check in from time to time, delegating can help you free up time.
Automate Where Possible
Why handle things yourself when you can have a program do it? Wherever possible, using automated processes can help you make sure things are happening without needing to constantly oversee it yourself. Some simple examples are using a program that automatically follows people back when they follow you on Twitter, or using an email scheduler to make sure your mail goes out on time.
Engage with your Audience
However, there are some things you shouldn't automate, like interacting with people who could become clients. As you grow your social media followers, real interactions are worth spending time on. That being said, you'll need to choose your times wisely. Constantly checking notifications and messages will end up being a distraction and a drain on your time. This is another area where having a schedule can be helpful – make sure you check in a few times across the course of the day, and then try not to keep going back in between times.
Different interactions should be given differing levels of priority as well. A direct message asking for information should be considered much more time-sensitive than a generalised comment on a post.
Time it Right
Your target audience will have a pattern for using social media, and if you post at the wrong time you're more likely to miss them, meaning you will have to work harder in the long run. Tools like Google Analytics are great for showing you when your business is getting the most traffic, allowing you to better target the groups you want to reach. Research the demographic that you're aiming for, and schedule your social media times to be ready when they are.
Link your Platforms
Having a blog is a great way to drive traffic to your site, and it can help you stay engaged on multiple platforms by auto-updating your blog posts to your social media. That helps keep your social media content posts regular, increases interest in your website, and with a few strategic links can convert clicks into sales.
Track your progress.
So many social analytics are available to businesses these days, and it is worth your time to learn how to use them and what the data means for you. It can be easy to be side-tracked by statistics that might be good, but don't necessarily convert to sales.
Recently, a social media influencer on Instagram tried to sell 36 t-shirts to her 2 million followers – and failed It's easy to focus on data like the number of followers, but if it doesn't translate to genuine engagement and sales conversions, it's not going to do your business much good.
Focus on data that really matters, such as the number of click-throughs you get on certain posts, or types of social media engagement that clients are actually using to communicate with you. The best way to save time is to constantly ask yourself – how does this support my strategy? 
Get your Reports
Google Analytics can be set up to send you a weekly report that will help you understand how your social media is creating traffic for your website. That saves you having to remember to manually get reports, and also keeps you in the loop with how you're reaching your audience. When you set up social analytics, choose the report details you would like to see, and click the "e-mail" button at the top of the page.
Keep Tabs on Success
If a post does particularly well, make sure that you make a note so you can start to see a pattern of what works for you, allowing you to target your content and develop your strategy as you go. You can access tools to help you understand what interaction your posts are getting – for example, Sharre is a JavaScript program that lets you know how many shares your post has received. If you can avoid wasting time on posts that aren't getting much traction, it can help you to streamline your social media campaign.
Reduce your Mail
It's important to stay informed, but too much communication will overload you and could distract you from other tasks. Make sure your notifications are only about things you need to stay on top of – direct messages from clients are much more important than someone liking your status, for example. 
Consolidate
Instead of having to visit each site individually in an un-ending rotation, there are tools that can be used to gather all your social media into one location. That stops you being tempted to scroll through your feeds and helps with cohesion across your social media campaign. Whenever you can apply a task across multiple platforms, you'll save yourself time.
Get a Third Party Involved
You can't escape creating your own content, but you don't have to make all of it, all the time. Instead, you can share relevant content that other people have created (crediting them, of course!). It keeps your feed fresh and means you can really focus on the posts you do create. Content can be found by searching relevant hashtags or general research, but there are even services that can help you find things to share that will support your strategy and boost your posts.
Get Plugged In
The Yoast SEO plug-in for your WordPress website can help you save loads of time by optimising it for social media sites like Twitter, Facebook and Pinterest. The plug-in integrates with each site, allowing you to have your social profiles all in one place. It prevents you from having to add code from each social media platform separately. It can also help with optimising your posts for maximum SEO efficiency. If you don't use WordPress, there are plenty of other options that could work for you.
Create a Cache
Whether you mostly create your own content, curate it from other sources, or a bit of both, it pays to get ahead. By using your calendar and looking around ahead of time, you can create a store of different posts to share. Of course, it's important to supplement with material that is current and relevant, but having a cache of options to choose from allows you to keep your momentum going.
Keep it Simple
It's great to create engaging content, but when you set the bar at the same height for each post it will end up being a big drain on your time. Shorter posts can work just as well, especially at sparking customer engagement. The key is to find a balance between quality and quantity – some more complicated or longer posts, interspersed with some simple posts and curated content will help you to make the most of your time.
Make sure you keep it simple in your approach to which platforms you use as well – one at a time for starters is your best bet, not moving onto the next one until you've mastered the one before it. That allows you to get the best set-up that allows you to make the most of your time. If a strategy or platform isn't getting you results, it's time to scrap it.
Your time is your most precious resource, and you should guard it well. As a busy real estate agent, your job will take you in and out of the office, with some days providing little time for you to spend in front of a screen managing the intricacies of a social media campaign.
By keeping things simple, planning ahead, setting limited amounts of time aside and automating where possible, you can make sure you always have content ready to go without it being a huge drain on your schedule.
A good social media campaign can and will help your real estate business, but it's important to go about it wisely and safeguard the most valuable asset you have – your time.
But if all of the above is still overwhelming use our done-for you Social Media Calendar