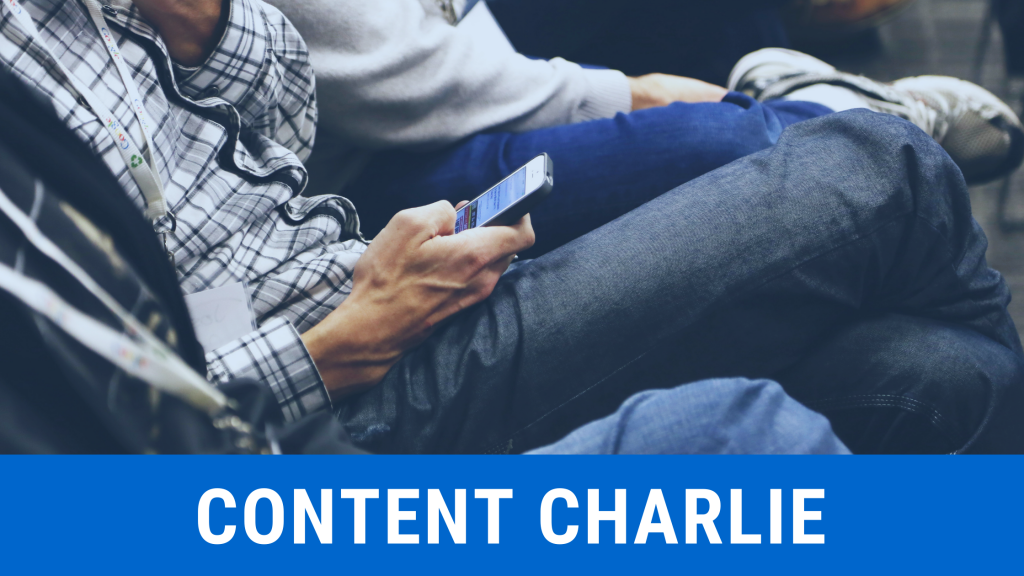 A Beginner's List For Email Marketing: The Do's And Don'ts
Email marketing do's and don'ts list will show the email marketer what's required to achieve the best outcome. We need to be very careful about the content, style, and design of the emails before pressing the send button.
When it comes to marketing campaigns, email marketing is considered as one of the best options. It can enhance sales and customer relationships.
But if done poorly, it can inhibit the sale of your products and can lead to an enormous mess.
In this section, we are going to tell you about some of the best and worst practices that you should follow or avoid respectively to bring the best out of your emails.
Email marketing do's
Build up the Subscriber list
The first and foremost thing you should do is to continue building up the list of subscribers.
Even if you already have a long list, continue to add subscribers to it.
Include a signup feature on the home page of your website, blog page, or wherever you can fit it by giving away some free valuable information, checklist or software in exchange for a subscribers email address.
Add an attractive subject line.
Whenever you are about to send an email, always add an irresistible subject line. Add words in the subject line, which make the viewer compelled to open up the email. This will help in encouraging readers to respond to your emails.
Know the needs and interests of the intended reader
Check the demographics of readers to match your emails with their interests and desires. This will increase the chances that reader will respond to your offer or will suggest it to others.
Create effective content
Make sure to produce high-quality material within the emails. It may take time, but it will be of more significant benefit. Once the content is written, reread it to make it free from any mistakes.
Keep your message clear
Focus on making your emails clear and readable. Don't write too long paragraphs as people may don't read the whole message then.
Always make key points which demonstrate your message; this will save the time of the recipients and will convey your message as well.
Keep in mind that many emails today are read on mobile devices, so they need to be eye catching and not too long.
Make your email colourful – images do attract
To make your email appealing, add colors and images. Colours always attract readers instead of only black and white emails. Make your email bright, this will increase the likelihood of your email to be read.
Make your email free of mistakes
Make your emails look professional. Make them short and punchy, so that email can be eye-catching for the reader. Use sub-headings to grab a readers attention.
Make your email free of any spelling or grammatical mistakes, to maintain professionalism.
Before sending your email, proofread it at least once to make it free of any error.
Moreover, avoid including attachments as it can slow the download speed and some service providers can view the email as spam and immediately  send your well worded piece to the junk box is the indication of you being the scammer.
Always choose professional and decent words to use in your emails. And there is a big 'NO' to any abusive language. Be selective for choosing words for the email.
Use simple and understandable language
It is the crucial point in producing useful emails. Use natural and understandable language.
Usage of high language or beyond the caliber of your audience can result in misunderstanding of the content.
Use the words which are understandable by the layman. Speak their language.
Produce mobile-friendly emails
As this is, the era of phone and people are inclined towards the mobile phone devices. Whenever you wake up early in the morning, the mobile phone is what you check first.
To increase the likelihood of your email to be viewed, produce the emails which are mobile friendly. Optimize your emails to be easily seen from the mobile.
Email Marketing Don'ts
Sending emails which violate spam laws
Don't send emails with deceptive content. Numerous restrictions apply to email marketing.
A compliance guide was outlined by the Federal Trade Commission to avoid spam emails. The spam emails encompass the usage of misleading or false information or deceiving the recipients.
Sending emails without double checking
Don't send emails without proofreading. Usually, the emails contain the inevitable mistakes.
Don't post emails without proofreading.
Do proofread at least once to avoid all the grammatical and language errors.
Moreover, you may also need to check double whether the design or color scheme you are using is correct or not.
Writing the too long subject line
Don't write long subject lines. Attractive headlines are always short and specific.
While sending long and generalized subject lines can lead to discouragement. There is a higher probability of recipients not reading emails with over hyped and boring subject lines.
Unsubscribe option
Preventing people from unsubscribing is the indication that your services or products are a scam. Moreover, not allowing people to unsubscribe is unlawful. Don't disallow people from unsubscribing.
Sending too much (or too little) messages
Don't send too small or too many messages.
Sending one or two messages and then don't trying is not a good approach, but on the other hand, carrying a lot of messages can also be frustrating.
Researchers have shown that 80% of deals need five touch points to be successful. Not sending follow-up emails indicates will reduce your chances to succeed.
69% of the time, recipients unsubscribe if they receive a lot of emails from you. Sending 4-5 follow-up emails will be okay, but beyond this can lead to adverse results.
Email focusing on the product
Don't focus your email solely on to the product instead serve your customers. Serving customers means understanding their desires and needs. Build relationships.
Buying email lists
Don't buy email lists as they will negatively impact your marketing campaign.
Moreover, the lists which you buy are not the quality lists.
The lists are cold and you have no connection to it. The customer does not know who you are and will be less likely to buy
8. Don't hire cheap freelance writers
Put simply, you get what you pay for. Cheap services are riddled with bad English, grammar and spelling mistakes. Hire on value.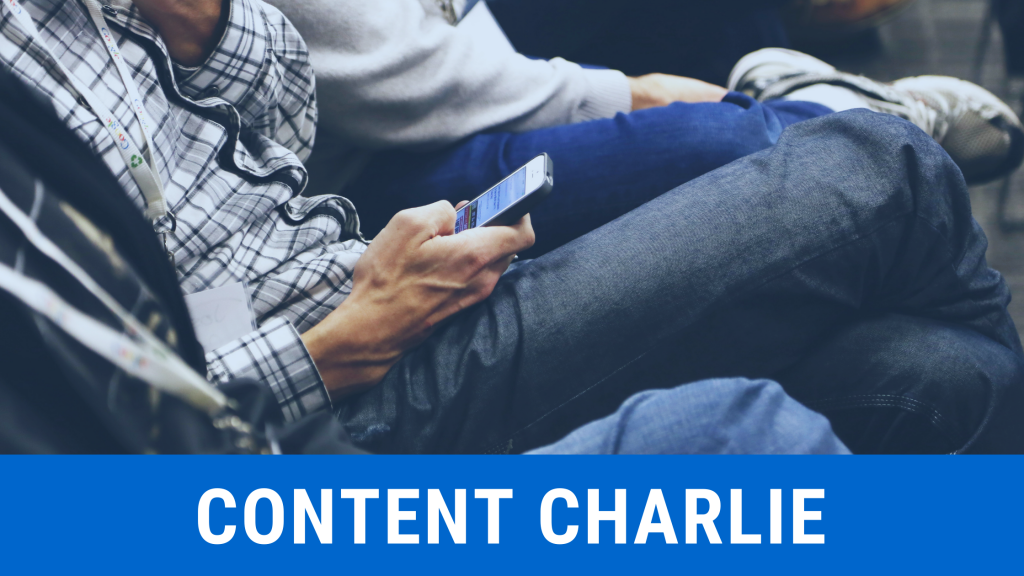 What do you mean by a welcome email? Is it different from any other email?
A welcome email is the first contact between your business and a potential customer and it better make them feel warm and fuzzy.
When you meet someone new, first impressions matter; right?
That saying is true for meeting in person, but if you are wanting your new subscriber to connect with your business, it becomes even more important.
A new subscriber has provided your company with their email address. The ball is now in your court, and your next move should be a top notch welcome email that secures the customer and keeps them coming back.
A welcome email helps your business boost engagement with your subscribers, and are the single email that your subscribers across the board are most likely to click on. It sets the tone for communication between your business and that customer, and gives them some insight into the form that your future email communication will take.
It's the beginning of your relationship, and you want to get off to the best start possible.
Why Send a Welcome Email?
That first contact with your customer is not only important – it could directly result in sales. In fact, 45% of purchases that your subscribers make will happen within the first 24 hours after they opt in to your email list.
That means that welcome emails can have an instant, measurable impact on sales.
Welcome emails are also the most likely of your marketing emails to be opened. They typically achieve a 50 – 60% open rate, which is far above the average for other types of marketing emails, which is in the 17-28% range.
They're not just more likely to be read – welcome emails are much more likely to make customers click, with approximately 5x higher click-through rate than other standard marketing emails.
Opening the welcome email makes it much more likely that the subscriber will open future emails – subscribers who read that first email content read 40% more of the emails that come over the next 180 days.
With your welcome email, you are setting the tone and creating a connection with your subscribers. Because this is the email that is most likely to be opened and actioned, you will never have a better opportunity to reach each customer and introduce them to your business.
When Should You Send a Welcome Email?
Your welcome email should come as soon as possible – but take it into consideration that you want to time your email to increase your chances of the customer clicking through.
As stated before, 45% of subscriber purchases happen after they first opt in, and they generally make those purchases within that first 24 hours. That gives you an idea of the maximum time limit – you definitely want to send a welcome email no later than 24 hours after they opt in.
In general, the best time to send a welcome email is immediately. If the customer is already engaging with your content and have provided their email address, it's a good idea to keep them interested by sending out your welcome email.
That's especially important if your welcome email contains an incentive for signing up, such as a discount code. It's likely that your customer has items in their cart and are waiting for that discount before purchasing. If your welcome email takes too long, they may change their mind.
However, if your welcome email doesn't have any time sensitive content, you might want to consider the times of day that will encourage the best open rates.
The late morning and early evening are the best times to send marketing emails, and sending in these windows makes it more likely that your customer has the time on their hands to open and engage with your email marketing content.
What Should Your Email Say?
Welcome emails can take a variety of forms, depending on what the business is hoping to achieve.
You might be leading customers to sign up with added incentives, or you could simply be introducing them to how your business operates.
No matter how they got there, the customer you're communicating with needs to feel like there is value in being involved with your company.
Having a rough idea of your general customer base allows you to set the tone for your future relationship.
It might pay to think:
Who is your target audience?
What content will appeal to them?
What are they likely to take the time to engage with?
What will make them want to know more about your company?
For example, you are always going to want to be warm and welcoming.
However, a chatty and exuberant tone with bright graphics is more likely to appeal to a younger audience, while an email that has a sleek, sophisticated appearance and an informative tone could be aimed at professionals.
Not only does your email have to appeal to your target audience, you should think about what kind of precedent your email is setting – does this email make your subscribers want to see what's coming next?
If your emails are generally filled with lots of graphics and little writing, you probably don't want to send a long, newsletter-style welcome email.
You can also use the opportunity to let your customers know:
The basic format your company prefers to use
The length of email you like to send
The benefits of reading the emails you send
How often the messages will come
What your subscribers can expect to receive from you.
It's important to start slowly. Your customers don't need to know a minute-by-minute history of how your company started, and they do not want a hard sell where you immediately try to convince them to part with their money.
A gentle introduction into who you are and what you can offer them is the best way to get your relationship off to a good start.
Extra Incentives
If your subscribers have given you their email, it's likely because they want something from you they can't get without signing up.
That added incentive is what keeps them connected to your business and gives you added opportunities to entice those customers to make purchases, so it's worth nurturing.
A common tactic is also an obvious incentive – including a discount code for first time subscribers.
Other incentives could be giving subscribers advance knowledge of sales, or giving them information that other customers don't have.
It could be sharing your expert knowledge, or interesting curated content from other websites.
Customers need to be given a reason to connect, and a reason to stay connected. With your welcome email, you are giving them a chance to see the benefits of maintaining a relationship with your company. 
The Call to Action
Finally, one of the most important features that should be included with a welcome email is the Call to Action, or CTA.
A CTA compels the customers to move past simply reading the email, and encourages them to take action.
Sometimes welcome emails can accidentally take the form of a confirmation email – instead of taking the opportunity to encourage the subscriber to take further steps to build a relationship with the company, it simply thanks them for joining, or acknowledges their subscription, without any further action encouraged or required.
A CTA is important for any marketing email, as it increases customer engagement and helps them to stay connected. For a welcome email, it is even more important.
It moves a new subscriber from simply opting in to receive emails, to a customer who is actively engaging with your company.
Some examples of a CTA that could be included in a welcome email are:
A discount code
A follow-through link to start shopping
Links to social media pages
An invitation to communicate with the business (ask questions, etc.)
Links to different parts of the website you would like to highlight
A welcome email is your best chance to show your business to subscribers, and convert them to customers. They have expressed interest and provided their email address, and now it is up to you to hook them in.
There are many ways to design a welcome email, and yours should be unique to your business.
Every welcome email should be taking the customer base into consideration, and attempting to appeal to them by providing them with information or incentives that will establish a relationship with the company.
This is your first and best chance to get your customer involved with your business. Make the most of your welcome email, and take your best opportunity to convert subscribers to customers.
A welcome email sets your relationship with your new customer on the right course. Make sure you get it right.
If you like what you read, please leave a comment below. If you would like content like this created for your business, please book a call.