10 Best Real Estate Agents In Mitchelton Brisbane
Are you looking for the best real estate agents in Mitchelton Brisbane to help you land your dream home?
As a buyer or seller, it is important to find an experienced and reliable agent who can guide you through the process. Don't worry – we have got your back!
In this blog post, we'll cover 10 of the top rated real estate agents in Mitchelton Brisbane with years of experience in helping buyers and sellers succeed.
We'll discuss their specialities and what makes them stand out from other brokers, making it easier for you to make a decision on which one is right for you!
Mitchelton Real Estate Agents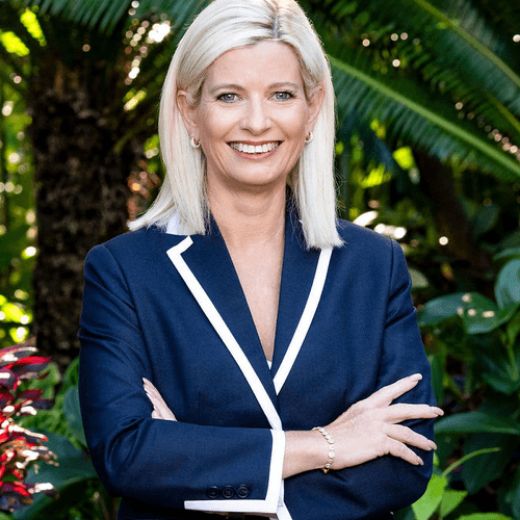 Rochelle Adgo brings an ethos forged from a potent mix of commitment, communication, relentless drive, and steadfast determination to her real estate career. In a field where tenacity and hands-on experience are invaluable, Rochelle serves as an exemplar of industry excellence.
Before diving into real estate, Rochelle helmed a thriving small business and amassed a wealth of experience in Business Management and Finance. Her exceptional interpersonal skills and a keen sense of effective communication distinguish her in a crowded marketplace. With deep-rooted experience spanning various market conditions, Rochelle continually seeks pioneering methods to maintain a competitive edge, thereby instilling trust and confidence in her clientele.
As an award-winning agent, Rochelle is exceptionally qualified to offer insights into every aspect of real estate. She is particularly celebrated for her superlative negotiation abilities, often exceeding her clients' highest expectations. Her accolades speak volumes; she was acknowledged as Queensland's second-best agent in 2020 for a globally renowned real estate brand and secured a coveted spot in the Top 100 Agents Australia Wide AREA Awards the same year.
An impassioned advocate for her region, Rochelle boasts an unparalleled, granular knowledge of the locales she specializes in. She is committed to cultivating and maintaining transparent and communicative relationships, which she sees as cornerstones of her work ethic.
Constantly invested in both her professional and personal growth, Rochelle exemplifies the empathy, tenacity, and discipline that are quintessential for success in real estate. She believes that satisfied clients and robust referrals are the most gratifying indicators of a job well-executed.
If you're contemplating the sale of your home or investment property, don't hesitate to reach out to Rochelle. Like her extensive roster of satisfied clients, you too will benefit from her unparalleled passion and seasoned expertise.
With more than three decades in the industry, Lance Denovan, the principal of Denovans Real Estate, is a wellspring of knowledge and expertise, keenly attuned to delivering outstanding results for his clients. His seasoned experience is both broad and deep, covering all facets of real estate. This depth of know-how allows him to hone in on critical details and master the subtle nuances of effective communication.
Lance's unwavering professionalism and significant contributions to the field were recently acknowledged when he was honoured as an REIQ Fellow Member. His unique perspective, cultivated through roles as a tenant, property owner, and agent in both residential and commercial markets, enables him to provide a comprehensive and top-tier service experience based on firsthand knowledge.
Beyond his professional life, Lance is a devoted family man and father, who counts his family as his crowning achievement. His roles as a family man and work colleague are intertwined, adding a layer of empathetic understanding to his business dealings. If you're seeking a real estate professional with a wealth of experience and a strong ethical foundation, Lance Denovan is a great choice.
Alison Euler is a distinguished real estate agent who has earned a stellar reputation within her community. Her deep understanding of local suburbs provides a decisive edge in marketing properties effectively and achieving outstanding results for her clients.
By establishing her own independent agency, Alison and her committed team are able to leverage their intimate knowledge of the local market to offer highly personalized services—a cornerstone of their approach that sets them apart and that clients greatly appreciate.
Open, honest communication lies at the heart of Alison's successful property campaigns. She employs innovative, tailored marketing strategies that meet the unique requirements of each seller, generating authentic buyer interest in a competitive market. Consistently achieving remarkable results across Brisbane's inner Northern corridor, often exceeding her clients' expectations, Alison takes pride in offering an unparalleled level of service that truly stands out.
Whitehead & Crump, your local real estate team, specialises in real estate sales through the Brisbane Northern Suburbs. With over 32 years experience combined, Simon Whitehead & Drew Crump, have built a team that offers unrivalled service in every aspect of your real estate experience with them.
Recognised for their integrity, energy and quality service, they know how to market your property to achieve outstanding results. Growing up in the Hills district, Simon & Drew's knowledge, passion and love for the area they work and live in is unsurpassed.
Simon Whitehead – In a world where money talks and timing is everything, you need Simon in your corner. Having over 20 years of experience in the real estate industry and boasting a licensee background, you are guaranteed to be provided with 24/7 service, 100% commitment and top dollar for your largest asset. Living locally and being involved in local schools/clubs, Simons' knowledge of the area is unsurpassed. Simon prides himself on always doing the right thing for his clients and maintaining the highest ethical standards when selling your home.
Drew Crump – Driven to succeed, Drew Crump has the enviable reputation of being a trusted, hardworking property specialist who excels with his signature style. He is quick to ensure he is always on top of local trends and market conditions. There is no call left unanswered, no stone unturned in his quest for outstanding results. An active member of the local community with strong local ties and a network of loyal clients, his encyclopaedic local market knowledge coupled with his exemplary salesmanship and integrity makes Drew the leader that he is.
Von Barnes, Pinnacle Properties
The phrase "Typical Real Estate Agent" hardly captures the essence of Von Barnes, a warm, kind, and deeply passionate individual. While her professional achievements in real estate and business are indeed noteworthy, it's her irresistibly charismatic personality that leaves a lasting impression far more compelling than any array of statistics or accolades.
A Brisbane native with degrees in Arts and Education, Von discovered her calling in sales early on, serving as the Director for Mary Kay Cosmetics for an impressive 30 years. Leveraging her rich life experience and eagerness to uplift others, she ventured into the real estate sector over a decade ago to establish her own firm. This dream came to fruition in 2016 when Pinnacle Properties opened its doors with an initial team of just five people.
Von's impact extends beyond real estate; she's an international motivational speaker, an ambassador for causes like Red Nose Day and SIDS for Kids, and was honoured as Queenslander of the Year in 2010. Committed to elevating women in business, her guiding principle remains, "To give women the opportunity to fulfil the lifestyle they deserve," a philosophy reflected in her predominantly female workforce.
Leaf through any of her numerous testimonials and it becomes crystal clear: Von is far from an ordinary agent. Clients describe her with phrases like "an absolute delight," "dynamic," and "emotionally invested." Her blend of professionalism, meticulous attention to detail, and relentless tenacity make her an exemplary agent who offers more than just optimal results; she provides a genuinely empathetic, kind, and dedicated experience.
Listing her weaknesses as chocolate, cheese, and champagne, and her strengths as communication, compassion, and community, Von embodies genuine care and humility. Over 90% of her business originates from referrals, affirming that you're never just a statistic when you collaborate with Von and her team. Wherever you are in your real estate journey, Von is honoured to exceed your expectations, offering not just exceptional service, but a dash of personal touch and passion that brings a unique warmth to the property world.
Michael has dedicated the majority of his life to the world of real estate, beginning his career as a young 17-year-old under the mentorship of Des Kilpatrick, a highly regarded figure in the industry. Adopting the Jenman system, which prioritizes ethical conduct over the traditional "greed-centered" approach to real estate, Michael found a perfect alignment with his own values.
From his initial role as a Homefinder, Michael climbed the ranks to become a Sales Consultant, quickly establishing himself as one of the top performers in his office. His exceptional performance even earned him a spot on the monthly Top 30 Australian Salespeople rankings. By 2003, he was at the helm of his own agency, where he's now recognized as one of Brisbane's leading agents.
One of Michael's greatest assets is his long-standing connection to the Greater Brisbane area. With over 27 years of experience in the same region, he's been an eyewitness to its growth and transformation. "The diversity and future potential of Greater Brisbane are truly immeasurable, and it's a privilege to work in such an amazing city," Michael observes.
Michael's mission extends beyond just transactions; he aims to redefine the way real estate is conducted in the North Western Suburbs of Brisbane. His vision includes cultivating an agency culture that prioritizes achieving unparalleled results for both clients and customers.
His nuanced understanding of the local dynamics, as well as community issues, is second to none. Committed to giving back, Michael is actively involved in various charitable endeavors and community organizations, including Rural Firefighters and Lions. His longstanding interest in the Sporting Clays Shooting community of Brisbane spans over two decades, further showcasing his deep-rooted ties to the local community.
Since 1991, Kim Ridings has been a cornerstone in the real estate landscape of Brisbane's inner northern suburbs. Her wide-ranging expertise across diverse property types has solidified her standing as one of the most esteemed and valuable figures in the real estate community.
Whether it's luxury residences, fixer-uppers, townhouses, vacant land, or apartment units, Kim's knack for optimizing outcomes is unparalleled. She not only aims for the best possible results but also ensures that the entire process is as enjoyable and hassle-free as possible for her clients.
Known for her tireless work ethic, Kim brings a unique blend of empathy and efficiency to her role, adeptly navigating any challenges that may arise. If you're in search of a sales agent who embodies professionalism, courtesy, and unwavering dedication, Kim Ridings should be your first call.
Brian Brady, Keith Brady Professionals
Brian Brady of Keith Brady Real Estate Professionals in Everton Park stands as one of the foremost property specialists in the northern suburbs, offering comprehensive services in project marketing, management, consultancy, and residential real estate. Under his guidance, the Project Marketing Division has positioned Professionals Keith Brady Real Estate as the leading marketer for land subdivisions, as well as apartment and townhouse developments in the area.
With a career spanning back to 1981, Brian holds the distinction of being among the youngest ever to own a real estate business. His breadth of experience has established him as a trendsetter in the industry, setting standards rather than following them. Brian is committed to leveraging every resource available to provide consistently exceptional and professional service to his clients.
Holding a Bachelor of Business with a major in Real Property Valuation and Administration, Brian's keen understanding of market values and trends provides a significant competitive edge. His technical and legal acumen, coupled with a commitment to honest and well-informed counsel, make him a trusted advisor in an ever-evolving marketplace. "Letting down clients when their future is at stake is not an option," says Brian, emphasizing his commitment to upholding high levels of service. His reputation for going above and beyond has cultivated a large, ever-growing client base, mostly built on referrals and repeat business.
An active member of various industry organizations, including the Real Estate Institute of Australia—International Division, the Real Estate Institute of Queensland, and the Australian Institute of Management, Brian is deeply ingrained in the Everton Park community. He actively supports local schools, churches, and sporting clubs, affirming his role as an empathetic and community-focused individual. With a commitment to professional, solutions-driven services, Brian Brady is the go-to agent for all your property needs.
Di Webb, Elders Everton Park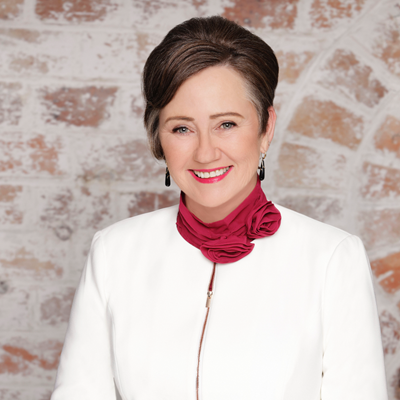 For a real estate experience centred on listening and achieving your objectives, consider working with Di. With a core focus on exceptional service and client loyalty, Di stands out as an agent who finds genuine joy in helping people reach their goals.
Having raised her family and worked in the area for nearly three decades, Di offers intimate local knowledge, which she uses to help buyers integrate seamlessly into the community. She discovered her ideal professional environment at Elders Everton Park in 2000 and has been a significant asset to the agency ever since.
While Di's likability sets a friendly tone, her skill set makes her the complete real estate package you've been searching for:
Negotiation Skills: When it comes to the crucial phase of negotiation, Di shines. Her knack for securing the most favourable terms for her clients from the available pool of buyers is proven and consistent. Her experience in raising two teenagers has further honed her negotiating skills, adding a personal touch to her professional prowess.
Marketing: Elders Everton Park leads the pack in marketing innovation. With cutting-edge technology, the agency offers effective and professional online advertising to ensure your property gets the maximum exposure it deserves.
Communication: Spend a few minutes conversing with Di and you'll quickly realize that effective communication is one of her strong suits. She encourages an open exchange of information to reach mutually beneficial outcomes, which are key to any successful property transaction.
If you're in search of a well-rounded, skilled, and empathetic agent, Di is the perfect choice to meet and exceed your real estate needs.
Mike is a devoted family man who has resided and worked in the local area for over two decades. His children are enrolled in nearby schools, and he's an engaged participant in community activities.
Often likened to a bulldog for his tenacious, never-give-up attitude, Mike has honed a wide range of skills that make him an effective real estate professional. He's not only a skilled negotiator but also a highly driven and diligent worker. His professionalism and personability are matched by his commitment to honesty. With proficiency in modern marketing techniques across various media platforms, Mike possesses the creativity to present a property in the best possible light.
Aside from his professional endeavours, Mike is a familiar face at community fundraisers and events, not just in northern Brisbane but throughout southeast Queensland as well. He actively supports a variety of youth organizations, often alongside his children.
More than just an agent, Mike is a relationship-builder who takes the time to understand the unique needs and aspirations of each individual he meets. This enables him to offer tailored solutions to any challenges they may be facing. His goal is not just to complete transactions but to help others achieve success, making him an accessible and communicative partner in your real estate journey.
Work local, think global
Working with an agent who is located in your suburb is ideal. This agent has a vested in in doing the best within that suburb.
Ray White Mitchelton, headed by Rochelle Adgo is based in Mitchelton, with a global approach by being part of the Ray White network.
This might be advantageous to a buyer of interstate properties or a seller hoping to attract interest from interstate.
Conclusion
Finding a real estate agent that meets your needs can be difficult. With numerous agents in Mitchelton, it pays to do some due diligence when looking for a reliable and trustworthy agent.
Consider the experience, qualifications, and reputation of each agent before making your choice. It is important to find an agent who will work with you to achieve your desired outcomes while providing exceptional service.
A locally based agent like Rochell Adgo, Ray White also has the global resources of an international brand which can attract a bigger spread of buyers to your property.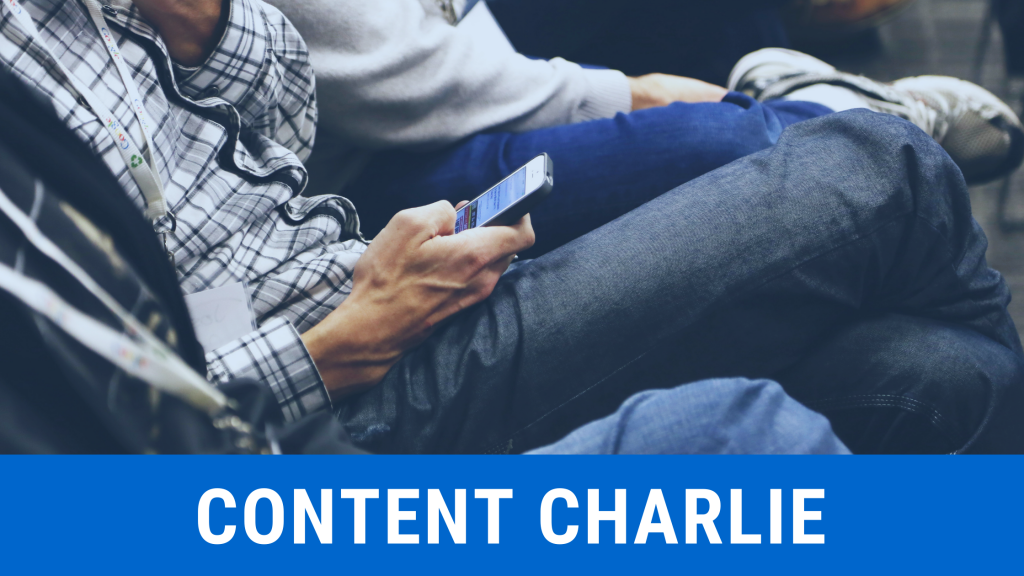 Email marketing can make you sales if you have built a relationship with your list, provided valuable engaging content and sent emails with enticing headlines, and a  seductive call to action.
Any advertising campaign takes effort and investment, so of course you want to know if it is going to be profitable and worth your time.
It's easy to see how an excellent email marketing campaign could raise awareness of your business, but the real question from someone who is considering an investment in this form of marketing is – will email marketing make me any sales?
Email marketing has one of the highest return on investment, and accounts for approximately 23% of sales. That makes it one of the most effective marketing methods, which – when executed correctly – will absolutely result in increased sales.
Here are some reasons why your company needs email marketing to help you make sales:
 People Don't Spend as Much Time on Your Website as You Think They Do
While a good website is absolutely imperative to support sales, the truth is that most people do not spend a great deal of time browsing a website.
That doesn't mean that your website isn't important – it is. You still need to have all that information ready and accessible if a customer goes looking.
But instead of waiting for customers to visit the website and simply hoping they notice the features you have introduced, there's a way to invite customers directly so that they are able to visit the areas of your website that are designed to support sales.
Of course, that method is through email marketing.
A customer could be a loyal follower of your brand, but without an email informing them that you have new stock or that you're having a sale, it's absolutely hit and miss whether they find out in time to make a purchase.
The same goes for new locations that your business might open up, or services your business offers that your customers might not know about.
You can also include things like customer reviews – of course, you probably have a testimonial section on your website, but instead of waiting for customers to get there on their own you can send them through directly through a link in an email.
If you have spent the time to create a great website, make the most of it with a great email marketing campaign.
Your Social Media Campaign is Probably Missing Most Customers
Once again, social media is an extremely important marketing tool. Many customers will turn to a Facebook page for reviews, or ask for customer support through Twitter. It's an easy way to connect with customers, and you could get some free publicity if your content is shared.
Social media sites are increasingly making it difficult for small businesses to reach their customers. The algorithm change introduced in 2018 was supposed to help keep the news feeds of Facebook subscribers limited only to the kinds of posts they prefer to see.
Unfortunately, that hasn't gone well for businesses. Even if a customer genuinely wants to see posts relating to that business, they are unlikely to have them come up on their feed.
One company found that less than 2% of their customers saw their posts, and their customer engagement dropped off by 58%.
Without paid advertisement (which can be extremely expensive), there is no guarantee that customers will see your business's posts – in fact, it's almost guaranteed that your posts will not be seen by the majority of your Facebook followers.
That's where email marketing can help.
By reminding customers of the social media presence of a business, emails help support social media pages.
An easy way to link to Instagram included in an email, for example, will greatly increase the chances that a customer will click through and follow your page instead of having to go and find it themselves.
Sending an email about a promotional code going out to followers of one of your social media accounts could be another way to directly link customers to your social media campaigns.
This additional backup supports the effort that you are putting into other marketing channels, helps customers feel more connected, and helps to drive sales.
There's No Point Having a Sale If No One Comes
Sales, events and promotions are great ways to get customers to spend money. It makes your business look good, customers feel like they are getting a good deal and it could even help you to clear some slow-moving stock.
But how useful is a sale if your customers don't know about it?
Of course, there are plenty of other advertising channels that might generate some sales leads.
The genius of email marketing, though, is that if you have their email address it's because at some time the customer has expressed an interest in your company.
These people are already interested. If you're offering discounts, they are likely to become even more interested.
Most other types of marketing either cast a wide net, hoping to catch someone who might potentially buy something, or they attempt to let relevant people know but run the risk of being filtered out through algorithms.
There are other advertising options that offer targeted ads, but they can be extremely pricey – and are quite likely to be ignored anyway.
An email puts your business directly into the hands of people who are likely to be interested in what you have to say. Whether they click through or not, every email's subject line reminds them about your business.
Then, when you offer something special that might entice them, you are much more likely to see that marketing option converted to sales. 
Emails Can Directly Encourage Sales
If customers are browsing your site or put items into their cart but don't purchase anything, how do you follow up on their obvious interest in order to convince them to buy?
Email marketing gives your business the power of direct contact with that person. Of course, the customer may choose not to open the email, but at least your business has had the opportunity to follow up on their interest in order to potentially convert it into sales.
There are a number of techniques that can encourage the customer to open that email – you might offer a discount if they finish the check-out process, or offer free shipping.
But even without added incentives, email marketing can put desirable items back in front of the customer. They decided not to complete the purchase initially, but they may not make the same decision if they get another opportunity.
Getting Personal
Email marketing can generate sales. It is a powerful tool on its own, but it can also be used to support other essential forms of marketing.
While sending an email is very low cost, it can be a powerful tool, targeting customers who are already interested enough to give you their details and who can therefore potentially be persuaded to spend money with your business.
Email marketing gives customers an easy, visually pleasing way to connect with your business, and it lands right in their inbox wherever they are at the time. It provides links that are much easier for a customer to follow then if they had to search and get there on their own.
And it can be personalized, so that customers get the maximum benefit and companies have the maximum impact.
Email marketing is inexpensive and you are bound to increase your sales. All you have to worry about is having something great to put in front of your customers.