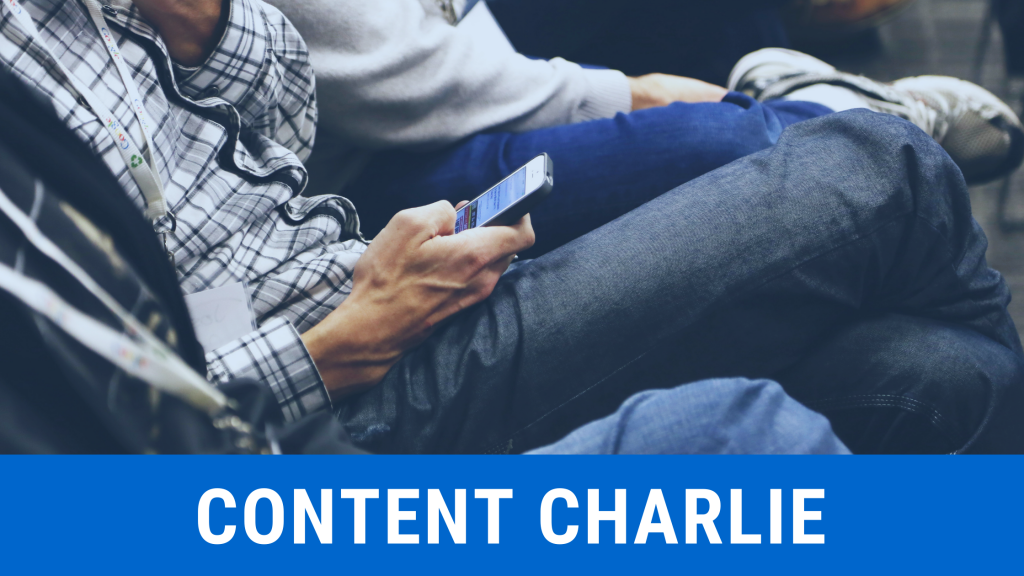 Email marketing can make you sales if you have built a relationship with your list, provided valuable engaging content and sent emails with enticing headlines, and a  seductive call to action.
Any advertising campaign takes effort and investment, so of course you want to know if it is going to be profitable and worth your time.
It's easy to see how an excellent email marketing campaign could raise awareness of your business, but the real question from someone who is considering an investment in this form of marketing is – will email marketing make me any sales?
Email marketing has one of the highest return on investment, and accounts for approximately 23% of sales. That makes it one of the most effective marketing methods, which – when executed correctly – will absolutely result in increased sales.
Here are some reasons why your company needs email marketing to help you make sales:
 People Don't Spend as Much Time on Your Website as You Think They Do
While a good website is absolutely imperative to support sales, the truth is that most people do not spend a great deal of time browsing a website.
That doesn't mean that your website isn't important – it is. You still need to have all that information ready and accessible if a customer goes looking.
But instead of waiting for customers to visit the website and simply hoping they notice the features you have introduced, there's a way to invite customers directly so that they are able to visit the areas of your website that are designed to support sales.
Of course, that method is through email marketing.
A customer could be a loyal follower of your brand, but without an email informing them that you have new stock or that you're having a sale, it's absolutely hit and miss whether they find out in time to make a purchase.
The same goes for new locations that your business might open up, or services your business offers that your customers might not know about.
You can also include things like customer reviews – of course, you probably have a testimonial section on your website, but instead of waiting for customers to get there on their own you can send them through directly through a link in an email.
If you have spent the time to create a great website, make the most of it with a great email marketing campaign.
Your Social Media Campaign is Probably Missing Most Customers
Once again, social media is an extremely important marketing tool. Many customers will turn to a Facebook page for reviews, or ask for customer support through Twitter. It's an easy way to connect with customers, and you could get some free publicity if your content is shared.
Social media sites are increasingly making it difficult for small businesses to reach their customers. The algorithm change introduced in 2018 was supposed to help keep the news feeds of Facebook subscribers limited only to the kinds of posts they prefer to see.
Unfortunately, that hasn't gone well for businesses. Even if a customer genuinely wants to see posts relating to that business, they are unlikely to have them come up on their feed.
One company found that less than 2% of their customers saw their posts, and their customer engagement dropped off by 58%.
Without paid advertisement (which can be extremely expensive), there is no guarantee that customers will see your business's posts – in fact, it's almost guaranteed that your posts will not be seen by the majority of your Facebook followers.
That's where email marketing can help.
By reminding customers of the social media presence of a business, emails help support social media pages.
An easy way to link to Instagram included in an email, for example, will greatly increase the chances that a customer will click through and follow your page instead of having to go and find it themselves.
Sending an email about a promotional code going out to followers of one of your social media accounts could be another way to directly link customers to your social media campaigns.
This additional backup supports the effort that you are putting into other marketing channels, helps customers feel more connected, and helps to drive sales.
There's No Point Having a Sale If No One Comes
Sales, events and promotions are great ways to get customers to spend money. It makes your business look good, customers feel like they are getting a good deal and it could even help you to clear some slow-moving stock.
But how useful is a sale if your customers don't know about it?
Of course, there are plenty of other advertising channels that might generate some sales leads.
The genius of email marketing, though, is that if you have their email address it's because at some time the customer has expressed an interest in your company.
These people are already interested. If you're offering discounts, they are likely to become even more interested.
Most other types of marketing either cast a wide net, hoping to catch someone who might potentially buy something, or they attempt to let relevant people know but run the risk of being filtered out through algorithms.
There are other advertising options that offer targeted ads, but they can be extremely pricey – and are quite likely to be ignored anyway.
An email puts your business directly into the hands of people who are likely to be interested in what you have to say. Whether they click through or not, every email's subject line reminds them about your business.
Then, when you offer something special that might entice them, you are much more likely to see that marketing option converted to sales. 
Emails Can Directly Encourage Sales
If customers are browsing your site or put items into their cart but don't purchase anything, how do you follow up on their obvious interest in order to convince them to buy?
Email marketing gives your business the power of direct contact with that person. Of course, the customer may choose not to open the email, but at least your business has had the opportunity to follow up on their interest in order to potentially convert it into sales.
There are a number of techniques that can encourage the customer to open that email – you might offer a discount if they finish the check-out process, or offer free shipping.
But even without added incentives, email marketing can put desirable items back in front of the customer. They decided not to complete the purchase initially, but they may not make the same decision if they get another opportunity.
Getting Personal
Email marketing can generate sales. It is a powerful tool on its own, but it can also be used to support other essential forms of marketing.
While sending an email is very low cost, it can be a powerful tool, targeting customers who are already interested enough to give you their details and who can therefore potentially be persuaded to spend money with your business.
Email marketing gives customers an easy, visually pleasing way to connect with your business, and it lands right in their inbox wherever they are at the time. It provides links that are much easier for a customer to follow then if they had to search and get there on their own.
And it can be personalized, so that customers get the maximum benefit and companies have the maximum impact.
Email marketing is inexpensive and you are bound to increase your sales. All you have to worry about is having something great to put in front of your customers.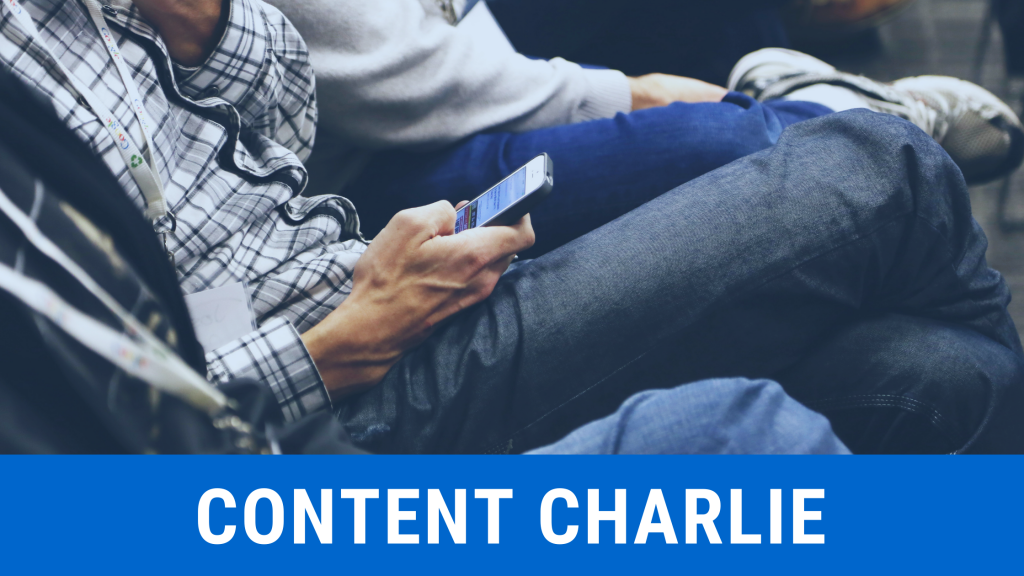 Email marketing is alive and well in 2020. With 260 billion emails opened every day, it's not disappearing soon.
But in a world where attention is king, many real estate agents have opted out of email marketing for the more trendy social media marketing.
BIG MISTAKE.
The biggest mistake is with ownership. You don't own the lists on your favourite social media platform and that is costly. Get shut down by Facebook and your '25,768 followers' are gone.
But email is totally different. You own your lists!
The other big mistake agents make with email is that they are boring and don't know how to engage with prospects. With lousy open rates and pathetic engagement it's no wonder why real estate agents have moved away from email marketing.
But they shouldn't. So let's fix that.
According to Emma here's how we should start:
1. Real  estate email marketing strategies – start with an actionable welcome
Let's start with the first, and most important, email—the welcome email.
A welcome email is a great way to introduce both cold and warm leads to your services. Your customer may have opted in at an open house or your website, or they may be someone you've gotten through a referral.
You could also send a welcome email after your first contact with your prospects. This could be after the first day of house-hunting or following an initial consultation about selling their home.
At any rate, a welcome email will thank subscribers for opting-in and give them two critical pieces of information:
What kinds of emails to expect from you in the future
Why you're the best agent to help them buy or sell their home.
Competition is fierce among realtors, so this is your way of getting the jump on the competition and positioning your brand for success.
No matter how you design your welcome email, make sure it's clear and actionable.
That means there should be a prominent call-to-action (CTA) to schedule a phone call or meeting, connect on social media, or even a request to be "white-listed" so that your emails don't end up in the spam folder.
And our friends at Stepps agree:
Strong Email Subject Lines
Strong subject lines are the secret sauce of email marketing. It's the first thing people see when they open their inbox—a first impression of your content.
A recent Sendpulse survey revealed that roughly 62% of subscribers read emails when the subject line is interesting. If your content is compelling enough, consumers won't care too much about how often you send them emails.
That said, anything too vague will immediately get sent to spam or be deleted by the email user. Same goes for anything too direct (like an obvious sales pitch) or something that implies that the mailing is part of a big email blast.
A strong subject line can capture the reader's attention immediately, but not give anything away in the process.
Sacha Ferrandi of Source Capital Funding gives a good example of this:
Bad – "Learn About an Amazing Property (Address) In the Centennial Park Area"
Good – "Updated Information Regarding Your Neighborhood Property Values"
Notice how the second option entices the audience to read more? The "Bad" option gives everything away immediately and users don't need to look any further to know what this is about.
Best Practices for Email Subject Lines
Short and Sweet:  Campaign Monitor found that email subject lines containing just 65 characters have hit the email sweet spot and that most email subject lines have 41-50 characters (which is about 5-9 average-length words).
Personalize it:  Experian Marketing Services found that personalized subject lines—think names, neighbourhoods, listings—result in a 26% higher open rate.
Take note of the pre-header text—also known as the first 40 characters of the email. Make use of this section to expand on the email subject, and ensure you've strung together the characters that drive clicks.
Do A/B Testing: Test out different lengths, different sentence structures, lines that use numbers or statistics versus ones that don't. Don't forget to test how the subject line length reads across different devices, too. Most email service providers offer a function that allows you to preview how your email will read on iPhone, laptops, etc.
Getresponse has a feature that shows you the effectiveness of your subject line and it also has an A/B testing feature. If you haven't yet picked an email service provider (ESP) to use for your real estate email marketing, it's a great option for beginners.
Interesting content keeps readers…………interested according to Emma
2. Add value with a newsletter full of relevant, interesting content.
Your prospects want to know that you're an expert in the local market. There's no better way to convey your expertise than in an email newsletter packed full of relevant, helpful information.
Not only do newsletters feature your own realty services, but they also keep you at the forefront of the prospects' minds while they're deciding how to proceed.
Newsletters can also keep you connected with former clients—especially the ones that might refer you to their friends.
Provide interesting, relevant content like the articles and tips found in newsletters, can be incredibly effective for your real estate business. Your newsletters should be short, skimmable documents with content that's engaging and shareable.
Here's a sample of one that also includes a video and visual graphics for those that want to skim for important information.
Image: BestPalosVerdesHomes
Be careful with your newsletters, though. Don't ever send one without the permission or expectation of your prospect.
Sending newsletters to a brand-new lead can impact your chance of conversion. Here are some of the things you can include in your newsletter to educate and entertain:
Recent or upcoming events
Focus on local restaurants or businesses
New homes listed or sold
Open houses
Mortgage news/advice
Here's an example of a variety of newsletter topics sent out by an agent:
Image: BestPalosVerdesHomes
Finally, your email newsletter is a marketing device, so it's okay to softly sell your services through those homes bought/sold announcements or through invites to open houses.
Just don't make it the focus of your newsletter.
Real estate email marketing strategies must be engaging.
Brandon Stewart backs up Emma's strategy.
By consistently sharing engaging newsletters, Brandon has built a growing, loyal community.
What started as a list of about 300 people has grown to over 3,000 subscribers. And with open rates reaching double the industry average, it's clear Brandon is offering his subscribers something of value, while also allowing them to get to know, like, and trust him.
"Through my newsletters I'm able to bring something completely different to the real estate market," he explains. "Most realtors only focus on sales numbers and how prices have decreased on increased throughout the year. I'm able to bring content with significance beyond just the numbers."
3.A Clear and Concise Call to Action
Most agents send emails to convince the reader to take some sort of action. The agent is responsible for making sure the reader knows what they are supposed to do, so tell recipients what action to take on a given email and be specific about how they should use the information.
For example, ask them to request a comparative market analysis NOW or just to visit, like, or comment on your social media sites. When creating your calls to action, or CTAs, use action verbs. For example, "download your free e-book now" is more compelling than a button that just says "e-book."
Make sure it is obvious as to what you want them to do: capture their attention with bold links, brightly coloured buttons, or even arrows to help direct their eyes to your CTA.
Be honest. There's enough clickbait circulating the web as it is. If your CTA is just clickbait, it may appear disingenuous and turn them off. It pays to be honest. (thanks Stepps team)
4. Captivate interested sellers with emails.
Sellers want to know what their home is worth and whether or not you're the right person to trust with its sale.
Answering both questions is important, so keep in touch with them via email to prompt them to action.
Your end goal is to meet your client in person to discuss their needs in-depth, so all emails should prompt a CTA to a meeting, or at least a phone call.
This is critical since 70% of home sellers interview just one agent before signing a contract, and only 4% of them get in touch with that agent through a website. Here's a simple email that can get the job done:
Image: The Close
Standing out from the crowd and forming that relationship is predicated on a face-to-face meeting, so offer a comparative market analysis of their home after an in-home assessment.
Here's another example of how to engage a reluctant seller:
Image: The Close
One of the best real estate marketing ideas is what this agent has done at the bottom of the email, including a CTA that offers a free guide that helps clients get more money for their homes.
The added caution here is not to overdo the listing email strategy too much UNLESS the reader is an active buyer or seller (Emma)
5. Bringing Back The Dead – Special care for former clients to promote lead generation
Referrals are the mainstay of a real estate agent's business. The NAR states that 40% of buyers and 38% of home sellers choose realtors that have been referred to them by a neighbor, friend, or relative.
You need to plan carefully when marketing to former customers. They probably know all they need to know about the current real estate market, so include newsletters that focus on home and garden tips or local events instead.
Another approach is to forego newsletters and send personalized emails that are less frequent.
You can use the anniversary of their move to touch base with them or send holiday greetings to keep your name in the forefront of their minds. Personal greetings also let them know you value your relationship with them.
Here's an email invite to a holiday party—a great way to get up close and personal with former clients:
Image: Keller Williams Beach Cities
If you're an independent agent, don't worry—you don't have to throw a party to maintain relationships. Sending a card is just fine. The goal is to stay in touch and build trust.
Bringing back the dead is a difficult task but one that should be part of real estate agent email marketing strategies.
6. Maintain the connection using automation 
You should put an automated email system in place to send transactional emails that are triggered by customer behavior.
If a prospect opts-in to your email newsletter, requests information online, or takes some other action on your website, send them an email.
Make it personal, because personalization is the key to more conversions and can increase the ROI of your email marketing campaign.
Conclusion
We've looked at a number of real estate marketing ideas that will boost your profile among your competitors and help you stand out in a crowded industry.
Supplying your customers with unique, relevant content and staying in touch with them every step of their buying or selling journey is critical for converting leads into clients.
And in real estate, keeping former clients connected and feeling valued is essential for earning the high volumes of referrals that are necessary for real estate success.
Email is definitely not dead and should be a major part of any real estate agents approach of keeping in contact with prospective buyers and sellers. Industry experts Emma and Stepps agree.