How to Succeed at Content Marketing on Social Media
Want to succeed  on social media with content marketing. Remember these three key strategis: content, engagement and distribution. Now lets explore this more in depth.
Social Media is the perfect platform for content marketing. It allows you to reach a large audience with your message and engage with them on a personal level. However, social media can also be a minefield if you're not careful.
According to statista data, worldwide social media usage has increased from 2 hours 27 minutes per day in the 2021-22 years, implying that people's time spent on social media is only growing. So, how can you make sure that your content marketing campaign is successful on social media?
To know the strategy, we will let you know how you can succeed  at content marketing on social media.
The following tips will make sure that your content is seen by the right people and gets the engagement that you're looking for.
What Are The Effective Step to  Content Marketing on Social Media?
The effectiveness  of your content marketing on social media depends on several factors. Let's take a look at the most important ones.
Content:
Your content is the foundation of your social media campaign. Make sure that it is high quality and relevant to your audience.
Distribution:
Once you have created great content, you need to make sure that it reaches your target audience. Use social media platforms and tools to distribute your content and make it easy for people to find.
Engagement:
Once people have started viewing your content, you need to engage with them. Social media is all about conversation, so make sure that you're responsive to comments and questions.
So, How do you go about doing it?
Determine your goals and target audience
First thing first, when you decide  to  use social media for content marketing, you should have a clear understanding of what your goals are. Content marketing can be used for various purposes such as lead generation, brand awareness, or even just staying top of mind.
No matter what your goal is, make sure it is specific, measurable, attainable, relevant and time-bound (SMART). For social media specifically, you should also have a target audience in mind. This will help determine which platform(s) to use and what kind of content to post.
Create valuable and engaging content
Once you have your goals and target audience sorted out, it's time to start creating content. But not just any kind of content, your content should be valuable and engaging.
Your target audience should be able to get something out of every piece of content you post, whether it is helpful information, entertainment or both. If you can provide value, you will be more likely to achieve your content marketing goals.
Think about what kind of content would be most helpful or interesting to your target audience and start creating accordingly. If you're not sure where to start, consider using social media listening tools to see what kinds of topics are being talked about the most.
Optimize your social media profiles
Make sure your social media profiles are optimized for content marketing. This means having a profile that is searchable and keyword rich. It also means making sure your profile includes links to your website or blog.
Content marketing on social media can be a great way to reach new audiences and promote your brand. However, it's important to make sure you are doing it right. By optimizing your social media profiles, you can ensure that your content is reaching the right people.
Use effective hashtags
Hashtag  use can be a great way to reach new audiences on social media. When used effectively, hashtags can help you connect with people who are interested in your content. However, it's important to use hashtags sparingly. Overuse of hashtags can make your content appear spammy and turn off potential customers.
Create shareable content
If you want people to share your content, you need to create content that is worth sharing. This means creating content that is interesting, informative, and valuable. Content that is simply a sales pitch will not be as successful as content that provides value to the reader.
Promote your content regularly
Don't just create content and then forget about it. Make sure you are promoting your content on a regular basis.
This means sharing it on social media, sending out email newsletters, and even creating physical marketing materials. By promoting your content regularly, you can ensure that more people will see it and be interested in what you have to say.
Analyze your results and adjust your strategy as needed
Finally, don't forget to analyze your results. Content marketing is not a one-size-fits-all proposition. What works for one company may not work for another. Be sure to track your results and adjust your strategy as needed. Social media  analytics can be a great way to track your progress and see what is working. By analyzing your results, you can make sure that your content marketing strategy is on track.
How often should I post new content on my social media accounts?
This is a difficult question to answer because it depends on your industry and audience. However, a good rule of thumb is to post new content at least once per week.
More frequent posting may be necessary if you are in a fast-paced industry or if you are trying to reach a large audience. Conversely, less frequent posting may be appropriate if you are in a slower-paced industry or if you are only trying to reach a small number of people.
But social media  isn't just about posting new content. It's also about engaging with your audience. So, even if you only post new content once per week, be sure to engage with your followers on a daily basis. This means responding to comments, liking and sharing other people's content, and generally being active on social media.
Do I Need  to Post Content on Every Social Media Platform?
No, you don't need to be on every social media platform. In fact, it's often better to focus your efforts on a few platforms that are most relevant to your industry and audience. For example, if you are a BtoB company, LinkedIn may be a more effective platform than Snapchat. Conversely, if you are a BtoC company, Snapchat may be a better platform than LinkedIn.
However twitter, facebook, instagram, youtube,  tiktok, and pinterest are some of the  most popular social media platforms and it's generally a good idea to have a presence on all of them.
Conclusion:
We all know how the impact of social media in  our lives, Content marketing on social media is a very effective way to reach out new customers or even old ones.
There are some key things to do like using hashtags, creating shareable content, promoting your content and analyzing your results which will give you a successful Content marketing on social media strategy.
So, if  you want to take your business to the next level, consider content marketing on social media.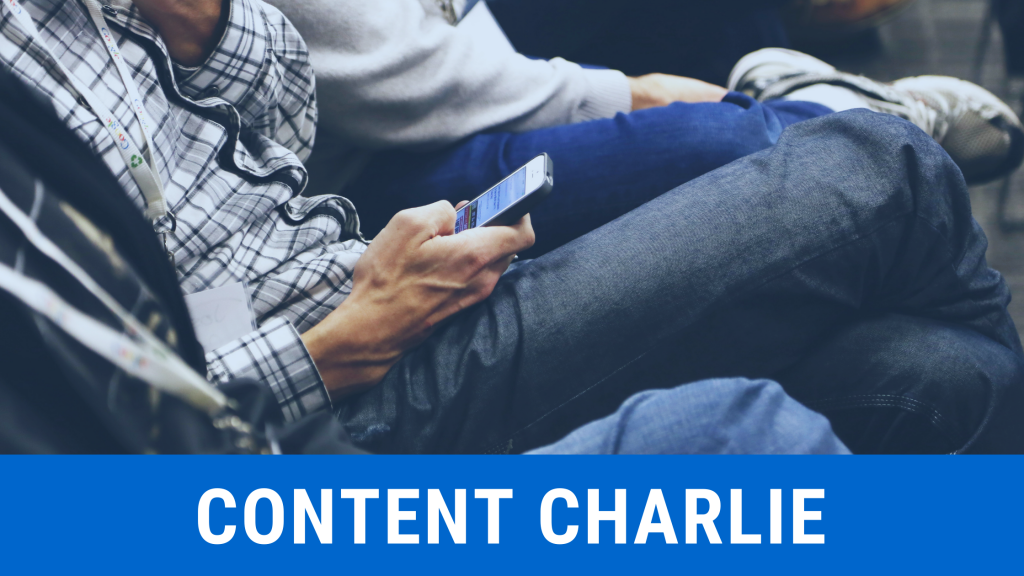 In a world where we are told that content is king, it appears that we have to produce more content if we are ever going to be found. Another task, another distraction. And then there's so much different forms of content – blog posts, web copy, social media posts that we need to be across. Email marketing content is just another thing for us to get right. Really?
Email marketing content is highly valuable information produced as articles or posts in both long and short form delivered via email written in a language that keeps the reader coming back for more.
But what does that mean? What do we REALLY have to do to provide good email marketing content? Let's take a look.
What is Email Marketing Content?
Over time, email marketing is becoming the most popular platform for marketing. Many companies produce effective email marketing content to persuade people on the other side of the screen.
Email marketing content encompasses the written material which is used to convince people through the email. The content is written for various purposes including advertisements, commercial messages, sales of goods or a call for business. Email marketing content helps people in various areas of life.
Purpose of Email Marketing Content
It is used for sending commercial messages
Advertisements are done through the email marketing content
Email marketing content aims at acquiring new customers and enhancing the relationship with the existing ones.
The content of email marketing is very crucial in developing the relationship of loyalty, trust, and to promote the brand.
How to produce effective email marketing content?
Producing an eye-catching email marketing content is both a science and an art.
6 strategies that'll make you an email marketing 'guru'
Be clear about your goals– be clear about the purpose and goals. When you are clear about your goals, you will be able to produce valuable content.
Make your content persuading– eye-catching content is essential to persuade or develop the interest of the reader.
Appropriate use of words- choosing the right words in marketing emails is essential. Make your email marketing content free of any mistakes or abusive words.
Know your audience– be aware who your audience is and write the content in the way they will understand. Write the content by keeping the intended audience in your mind. Moreover, you can know the interest of your audience and can figure out their interests.
Keep your content simple- produce easily understandable content.
Reread the content- before sending the Email, reread the content to make it free from mistakes.
Who should email marketing content target?
The target audience of your email marketing content should depend on the purpose at which your marketing is aimed.
The target audience should be the one who is most likely to purchase your goods or avail of the services.
If you are the owner of Furniture Company, your target audience would be house owners or tenants.
If you are seeking promotions for your toy store, then the target audience would be aunts, parents, grandparents, and uncles or the person who is most likely to buy the toys.
Why is email marketing content still relevant?
At the early age of the internet, everyone loved sending and receiving the Email. But now technology is at new heights of advancement. There is no fascination left in sending and receiving emails as it was in the past. However, email marketing content is still relevant due to various reasons.
It's relevant – here's 3 reasons why!
Emails are a good source of reaching customers frequently- people can easily access the email marketing content while staying within their comfort zone. Moreover, with email marketing content, you don't need to be in the hassle of short memory space.
Email marketing content keeps you informed about trending brands – email marketing content keeps the customers up-to-date about the recent trends and brands in the market.
Moreover, it keeps you well aware of the new styles or sales of your favorite clothing brands.
Furthermore, it helps individuals in finding the job relevant to their field while staying under their house premises.
Email Marketing content is easily accessible and inexpensive– email marketing content is easy to access. The audience does not need to put much effort to access the content. They can easily view the content with a single tap. Furthermore, it is inexpensive, which makes it highly desirable even at the present time.
When to use email marketing content?
Timing is crucial in making your email marketing content work effectively.  Therefore, marketers should choose the time wisely to make email marketing function optimally.
Send email marketing content on weekends– people tend to be occupied with different chores during weekdays. Therefore send the content on the weekends. There is a higher probability of people reading your content on weekends than weekdays.
Choose daytime to use your content- we all are well aware that at night, people most probably sleep or are on rest mode. People keep themselves out of any reading or psychologically tiring tasks. Therefore, the best time to use your content is during day time. There is a higher probability of people attending your content at day time than night time.
Avoid Mondays to use your content- as the week starts with Monday and is often disliked by the majority of the people. Moreover, people may already be flooded by their office workload. Furthermore, they may have received many of the emails regarding their job on the weekend. They may delete all the emails as considering them unnecessary. So avoid Mondays correctly to use your content.
What language should be used in email marketing content?
Here are the few language tips you must keep in mind before writing influential email marketing content:
Use language understandable by your intended audience– Before starting writing email marketing content, you must know who your intended audience is. Make yourself clear that to whom you are writing the content either audience is educated, or uneducated. Moreover, you can check which language is easily understandable by your audience.
Use simple words– use simple and easily understandable language and choose appropriate words. Do not use abusive language. Do not complicate it for you and the reader as well.
Avoid abusive language or harsh words– Be wise while choosing your words and language. Clear yourself about your goal of writing content. Your goal must be to persuade the reader instead of degrading them. Therefore, avoid the grammar or words which abide your audience from getting the services you offer.
People during marketing usually use complicated or high-level language which may not fascinate the audience and which may result in loss of their interest. Instead of producing positive effects, marketer's efficiency of high-level English may lead him to the negative consequences.
Conclusion
Email marketing content is viable and essential in helping you build long term relationships with your customers.
Produce high quality valuable articles or posts that speak to the reader in a language they resonate with.
Focus on the relationship but be mindful that a sale does need to occur, even if your call to action is just to book an appointment
The reason billions of emails are sent daily is because they work – just make your email marketing content good!