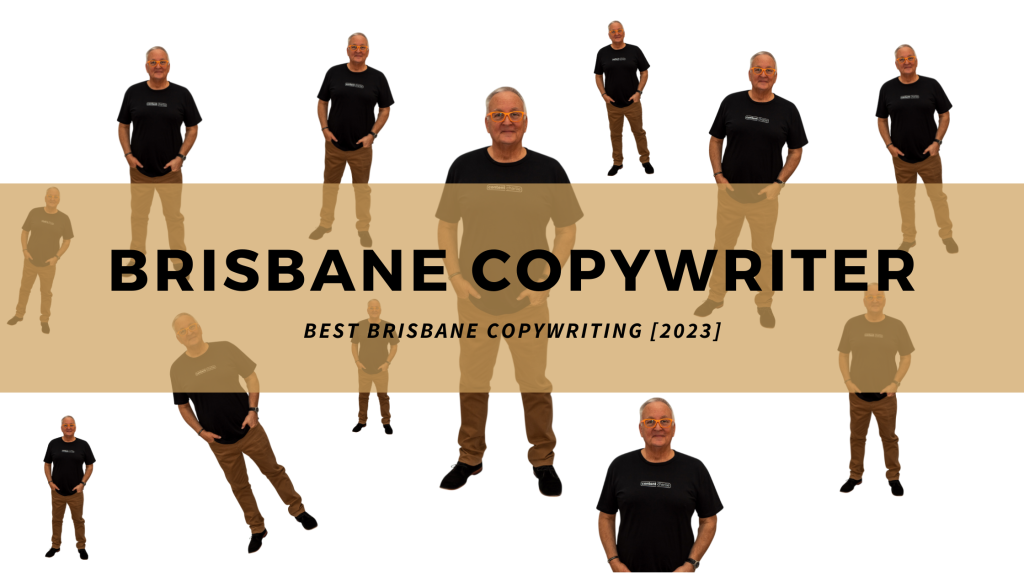 Brisbane Copywriter For Hire
Are you a business owner in Brisbane, Australia looking to get your name out there and make an impact?
Copywriting can be one of the most invaluable skills in your marketing toolkit. Yet, what is a copywriter precisely and why should you consider hiring one?
By understanding what they offer, the benefits of utilising their services, and why it's so important to have professional copywriting for businesses operating in the digital age, you'll gain insight into how your company could benefit from engaging with a Brisbane copywriter.
What does a Brisbane copywriter do?
A Brisbane copywriter is a professional writer who specializes in creating persuasive and compelling content for businesses. They use words to sell products, services, and ideas by understanding the needs of your target audience and crafting messages that resonate with them.
From website copy to social media posts, and email marketing campaigns to advertisements, a copywriter can strategically communicate your brand's values, voice, and offerings to your potential customers. They have a deep understanding of consumer psychology and know how to craft words that can persuade people to take action, whether it's making a purchase or signing up for a service.
Why hire a Brisbane copywriter?
Save time and effort
As a business owner, you already have a lot on your plate. Crafting compelling content takes time, effort, and a specific set of skills that not everyone has. By hiring a Brisbane copywriter, you can focus on running your business while leaving the content creation to the experts.
Professionalism and expertise
A professional copywriter understands the nuances of language, grammar, and punctuation. They know how to structure sentences and use persuasive techniques to capture the attention and interest of your target audience. With their expertise, you can be sure that your business's messaging is communicating professionally and effectively.
Increase conversion rates
Good copywriting has the power to increase conversion rates for your business. By working with a Brisbane copywriter, you'll have content that not only engages your potential customers but also persuades them to take action. This can result in an increase in sales, leads, and overall business growth.
Why is professional copywriting important for businesses today?
In the digital age, where competition is fierce and attention spans are short, having effective copywriting for your business is more critical than ever. With so much information available online, it's easy for your potential customers to overlook or ignore your brand's messaging. A professional copywriter can help you cut through the noise and stand out from your competitors by crafting compelling content that captures your audience's attention and resonates with them.
What type of copywriting does a Brisbane copywriter do?
A Brisbane copywriter offers a range of services, including:
Website copywriting – crafting compelling and informative content for your website that showcases your brand's voice and values.
Social media copywriting – creating engaging posts and captions for your social media platforms to attract followers and drive engagement.
Email marketing copywriting – writing persuasive and personalized email campaigns to target your audience and encourage them to take action.
Advertisement copywriting – crafting catchy slogans, taglines, and messages for your advertisements that effectively communicate your brand's offerings.
Blog writing – creating informative and engaging blog posts that not only educate but also entertain your readers while establishing your brand as an authority in your industry.
Content Charlie loves real estate copywriting
At Content Charlie, we are experts in real estate copywriting. We understand the unique needs and challenges of the real estate industry and have a deep understanding of what motivates potential buyers and sellers. Our goal is to help you stand out from the competition and attract more leads with our effective and persuasive copywriting services.
Whether you're looking to sell properties, promote your agency, or establish your brand as a market leader, Content Charlie can help you achieve your goals with our tailored and results-driven approach to real estate copywriting. Contact us today to learn more about how we can help your real estate business thrive. Let's work together to get your properties sold! Let Content Charlie help you sell your stuff and take your business to new heights. With our expertise in persuasive writing, we'll craft compelling content that captures the attention of potential customers and drives them to take action.
Copywriting for real estate results
Check out these Top 5 real estate copywriting results:
Brisbane SEO copywriting
This is an essential part of any digital marketing strategy. It involves creating content for your website that not only engages your audience but also improves your search engine rankings. By incorporating relevant keywords and providing valuable information, Brisbane copywriters can help boost your website's visibility and drive more organic traffic to your site.
AI copywriting
This is another emerging trend in the digital marketing world. With the use of artificial intelligence technology, businesses can generate content quickly and efficiently. However, nothing beats the human touch when it comes to crafting persuasive and engaging copy that truly connects with your audience.
Conclusion
In today's competitive business landscape, effective communication is key to success. Hiring a Brisbane copywriter can give you a competitive edge by providing you with professional, persuasive, and tailored content that drives results for your business. From website copywriting to social media posts and everything in between, a copywriter can help you take your brand's messaging to the next level. Contact Content Charlie today to learn more about our services and how we can help your business grow. Let's create compelling content together.